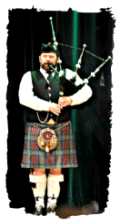 Timm Herrod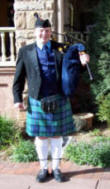 Ryan Balchuck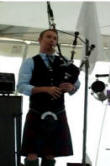 Jamie Cuthill


Having a piper playing the highland bagpipes can add a sense of occasion to all types of events. Colorado Pipers provide a professional service specializing in the hire of some of the best bagpipe players in Colorado.

Need a bagpiper? Colorado Pipers serve the Denver and the Front Range area. Colorado Pipers have played at all types of events, from formal occasions to Scottish and Irish ceilidh.

We specialize in playing for:

Weddings

Funerals

Corporate Events

Birthday Parties

Anniversaries

Whisky Tastings

Burns Supper

Clan gatherings

Any other special event you require bagpipe music

Colorado Pipers also work with other local pipers to help cover events. A bagpiper from us will not let you down. If you're looking for a Scottish piper, or an Irish piper, or both, be assured that a professional bagpiper will be sent your way.

Need a mini band - 3 - 4 pipers, drums and dancers? We can arrange that!

Call us at 303-719-8245 or fill out our Online form

Are you a piper looking for gigs? Like to join up with Colorado Pipers? Give us a call or submit our piper online form for more details.

Also looking to learn the Great Highland Bagpipes? We have great instructors that can get you going!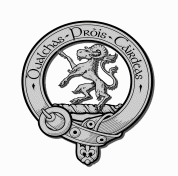 Tradition - Pride - Friendship

Current Pipers Profiles

Denver Area
Timm Herrod
Jamie Cuthill

Pueblo Area
Ryan Balchuck
Northern Colorado
Dennis Willson



For Event Deposit



Colorado Piper's Blog




"Thanks again for coming last night, we really did enjoy it. We will be doing this next year. Hopefully you guys can come again because you were amazing"

Thanks, Rachel Menzies Sells

"Well done. Your pipes and playing sound very good. Nice and clean and bang on time. Thanks for joining in at the end of "Flower of Scotland." The audience loved it! "
All the best,
Alex Beaton
http://www.alexbeaton.com/